Music for yoga, healing, ceremonies, & empowerment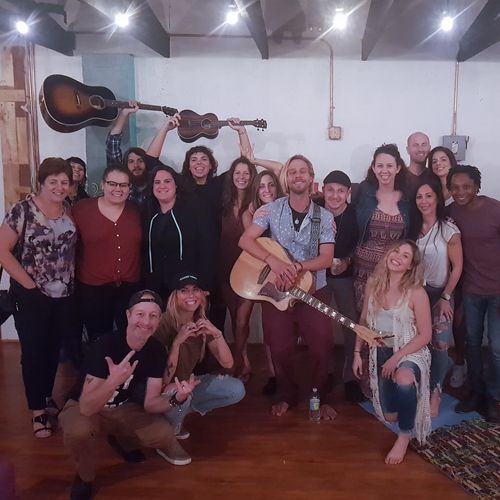 "Empowering Music with a Positive Message, Delivered from the Heart with Soul to Ease the Mind."
Johan is grateful to share his music in spaces or part of events that promote health, wellness, healing & Community!
Johan also performs at healing ceremonies playing "Musical Medicine", sharing hope and light, creating a space for love, connection, acceptance, and freedom! 
Performing at major yoga events such as UM College Yoga day with Satsang and Daybreaker in Boston, Johan performs from yoga to ceremonies, along long with history performing at fundraisers. Our Conscious Youth, his legacy team for Gratitude Training's that used his song as their theme, raised $4k for youth programs and collectively over $15k to help the youth.
Soulfam - South Floridas Creators Community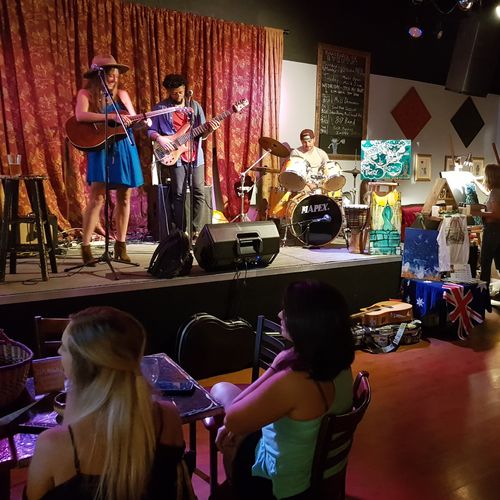 Formed in 2018 by a group of musicians at Voltaire songwriter night over passion and career roadblocks, Soulfam was created as a way to help support fellow musicians in the area. Sharing solutions and gigs, it was founded by members such as Matt Brown, Priya, Dakota, Johan, Dre, Balatovis and more, expanding to include artists and merchants.
Regular showcases are the "Get Down" at Voltaire (West Palm) hosted by Matt + Soulfam Sessions at Robot Brewing (Boca Raton) hosted by Johan
"SOULFAM IS A SOUTH FL CREATIVE COLLECTIVE  BRINGING SOUL TO YOUR SENSES"
Supporting our Bahamas Family!
Thank you so much to everyone that came and supported our Bahamas relief show at C&I on Sept 7th!
Daniel, a community driven native of Abacoa (Bahamas) in Ft. Lauderdale, has been helping relocate and provide for families be grew up with, now in their time of need. Many have lost everything... Thanks to everyone, we raised funds, clothing, food, and the spirits of the amazing people he is supporting!
Night to Fight Human Trafficking - Thanks for Your Support!
Causes I believe in & Support